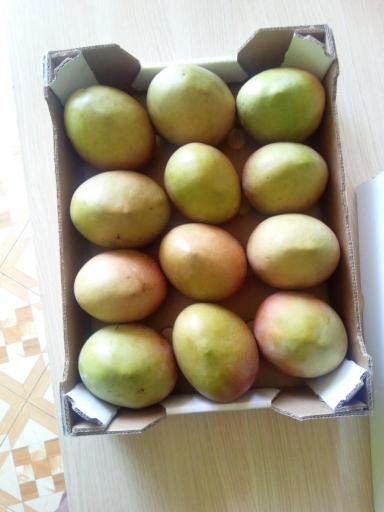 MANGO
Apple mango-The fruit is medium to large, nearly round in shape. Apple mango has a thin and smooth skin and a juicy yellow flesh which is of excellent flavour and of melting texture virtually free from fiber, it attains pink colour when ripe from outside and less juicy compared to Kesar.
Kent mango-They are excelent for juicing due to their juicy, tender yellow flesh with few fiber.
Ngowe mango-The fruit develops the most attractive yellow to orange color when ripe. The deep yellow flesh is of excellent quality,virtually free from fiber, melting and carries no turpentine taste.
We pack in 4 kg cartons and ship by both air and sea.